Birth To Death Issue
Girls and Corpses delivers all the joys and horrors of childbirth with this special issue, dead-icated to our first fully financed feature film, CYNTHIA. The horror/comedy was written and produced by Girls and Corpses Founder/Publisher and Deaditor-In-Chief Robert "Corpsy" Rhine and was directed by Kenny Gage and Devon Downs (Anarchy Parlor, Raze, Twisted Sisters). CYNTHIA stars several iconic horror stars, including: SCOUT TAYLOR-COMPTON (Rob Zombie's Halloween); SID HAIG and BILL MOSELEY (The Devil's Rejects, House of 1000 Corpses); JAMES KAREN (Return Of The Living Dead, Poltergeist); REBECCA MARSHALL (Saw 3D), LYNN LOWRY; (The Crazies), ROBERT LaSARDO (Anarchy Parlor). This issue's a labor of blood and delivers more surprises than quintuplets! You'll need an epidural after reading it! A mother of an issue! CYNTHIA… is BORN!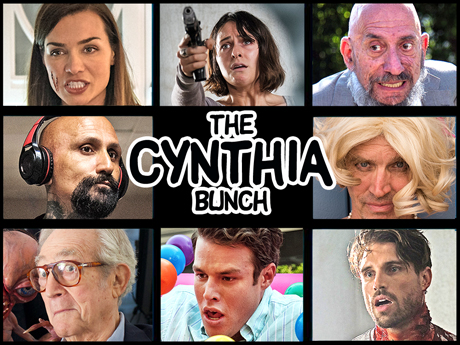 Match the CYNTHIA actor's name to their face and win nothing! Rebecca Marshall, Scout-Taylor Compton, Sid Haig, Robert LaSardo, Bill Moseley, James Karen, Kyle Jones, James O'Halloran.