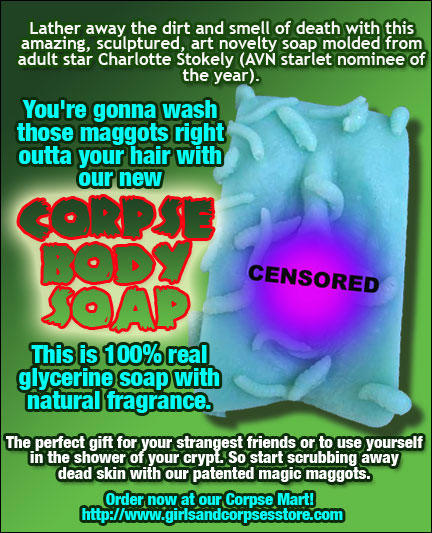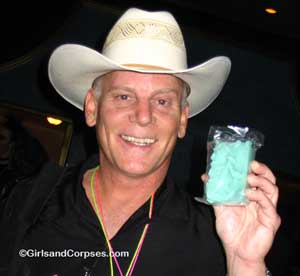 Max Hardcore XXX America's filthiest producer gets his bar of Corpse Body Soap -- the only soap that makes you dirtier.
Get Corpsy Clean with
Corpse Body Soap!

Lather away the dirt and smell of death with this amazing soap molded from adult star Charlotte Stokely. (AVN starlet nominee of the year).
You're gonna wash those maggots right outta your hair with Corpse Body Soap. This is 100% real glycerine soap with natural fragrance. Scrub away dead skin with our patented magic maggots.
Buy it now at The Girls and Corpses Store!
Girls and Corpses TV will soon feature a very special behind-the-screams documentary of the "Making of the Girls and Corpses Soap," starring Charlotte Stokely.